BIG HANDS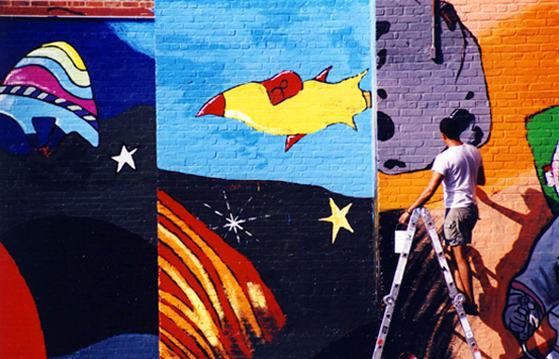 "Living on Mars," (detail, in process) in partnership with NASA, New Settlement, P.S. 64, + CITYarts, NYC, 600'x14'

Photo: Kasia Wozniak, ©2000
Founded in 1998, Big Hands is a public-art project of multimedia artist Nicky Enright.
Through collaboration with other artists and with youth, Big Hands provides a comprehensive public art experience by facilitating the design and execution of ambitious mural projects.
Big Hands has realized projects for clients as diverse as NASA, New York Presbyterian Hospital, The Brooklyn Children's Museum, the Central Park Conservancy, and numerous schools and community organizations.
Big Hands murals have been featured in various publications including the NY Daily News, Public Art Review, and The New York Times.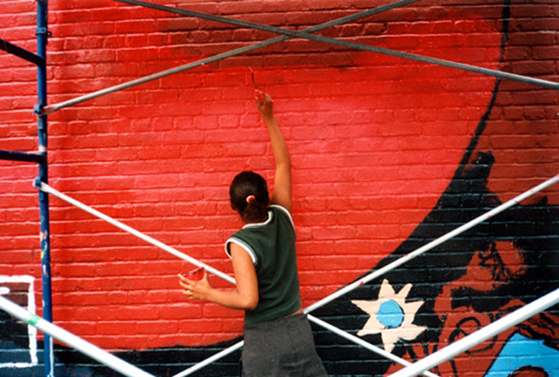 Photo: Kasia Wozniak, ©2000